Donte DiVincenzo to remain in 2018 NBA draft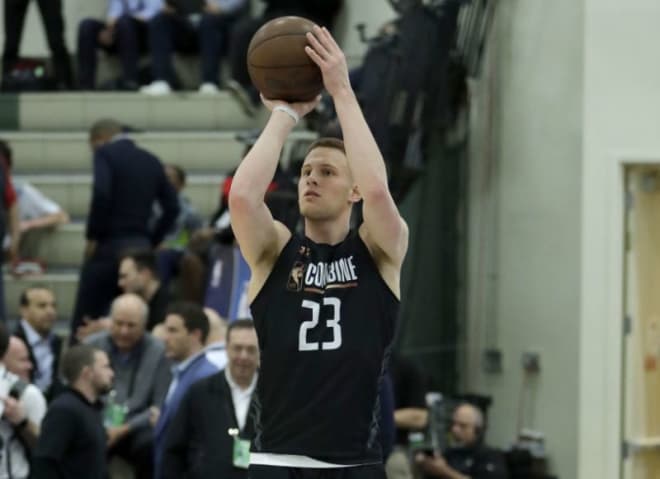 Villanova sophomore Donte DiVincenzo — the Final Four most outstanding player — has decided to remain in the 2018 NBA draft, sources told Yahoo Sports.
DiVincenzo will sign with an agent and forgo his remaining college eligibility, sources said. After scoring 31 points on five 3-pointers in the NCAA title game, DiVincenzo had a strong showing at the NBA's draft combine in Chicago and has performed well in team workouts.
NBA executives believe the 6-foot-5 DiVincenzo, who has the potential to defend and provide shooting, is a likely first-round draft pick.
"I'm more than just a shooter," DiVincenzo told Yahoo Sports during the combine. "I want to show teams that I can do more. Playing point guard is one big thing that teams want to see — if I can control the tempo, get into the offense, get shots and pocket passes.
"Teams that I've spoken to, it's been all positive and going in the right direction. I believe the range teams see me as is a late first-round pick, so if I can keep growing and keep rising, that's perfect for me."